Specialties
---
A&J Automation offers the latest in touch screen LCD panels with operator interfacing, advanced PLC configurations, light touch finger buttons, and custom features. We can also retrofit existing equipment with updated control systems for better efficiency and safety. If your company needs machinery for special, specific purposes, the engineers will work closely with you to design the perfect machine for the job. We can even redesign an existing machine, then rebuilt it to perform the desired task.
Special Machines for Specific Jobs
At A&J Automation, we have successfully designed and built specialty machines that have never been created before. This is the kind of expertise and innovation you can expect when you trust us with the construction of efficient, long-lasting, and safe machinery. A&J has designed and built special machines since 1979, and we have successfully engineered hundreds of one-of-a-kind equipment pieces. Let us show you the difference that comes with experience the next time your shop needs a unique machine.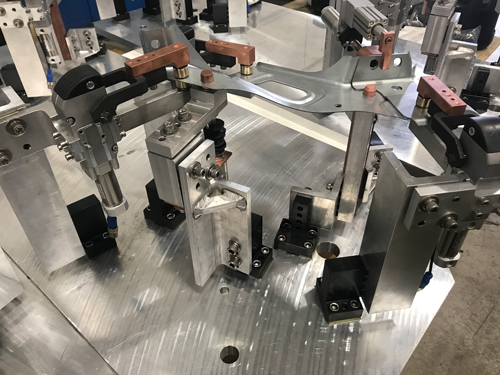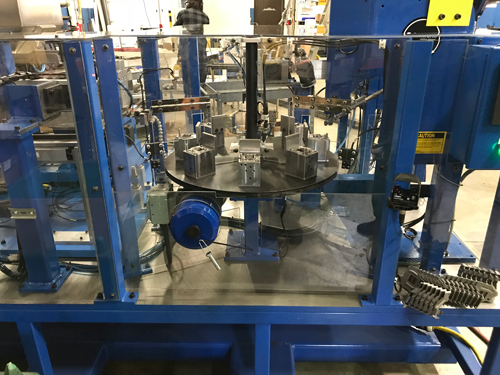 Areas
---
Assembly Systems

Rotary Assembly Systems
Parts Handling & Feeding Systems
Welding Cells & Fixtures
Low Volume Specialty Products Design and Manufacturing
Automated Riveters
Automatic Staplers
Bar Code Reading ILVS Tracking Systems
Engineering Only Services
Rotary AssemblyIn-House Panel Design, Build & PLC Programming
Pick & Place
Pin Insertion Auto Blow Feed Pins
Plastic Joining
Hot Air/Cold Upset
Plastics Secondary Joining
Ultrsonic Welding Equipment

Secondary Operations

Adhesive Dispensing Cells
Automatic Packaging
Blow Molding Secondary Trimming Machines
Clip Installation Machines
Crimping Machines
De-Flash trim Presses & ToolingDie Cut Precision Shearing Runner De-Gate Equipment
Hole Punch Presses
Laser Etch Park Making
Press Insertion & Punch Machines

Testing Equipment

Vision Inspection & Vision Guided Systems
Assembly & Test
Color Inspection
Environmental Durability Testing Fixtures
Function Testers
PC Based Testing & Manufacturing Software
Pressure Decay Leak Systems
Special Machines & Fixtures